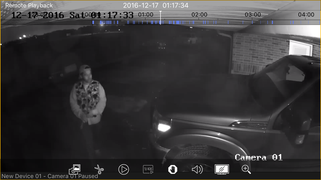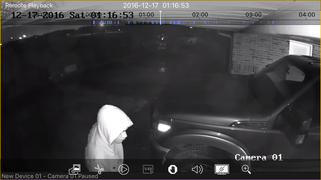 During the early morning hours of Saturday, December 17, the Calcasieu Parish Sheriff's Office responded to numerous vehicle burglaries of unlocked vehicles in the areas of Crown Lane, Seth Lane, Grayson Lane, Delord Lane, Aspen Lane, and Alder Lane in south Lake Charles.
During the investigation detectives reviewed video surveillance from homeowners that showed 3 men on foot in the neighborhood. Detectives also observed one of the men with what appeared to be a handgun walking up to a vehicle.
The Calcasieu Parish Sheriff's Office is asking for anyone with information on the identity of the suspects to contact the lead Detective David Doucett at 494-4583 or Detective Corey Myers at 431-8081. Detectives are also asking anyone with residential video surveillance in the area where the burglaries took place between the hours of 11:00 p.m. on Saturday, December 17 until 3:00 a.m. on Sunday December 18, that feel may be useful, to contact detectives.
"It is important to remember to lock our vehicles," stated Sheriff Tony Mancuso. "It is also just as important to make sure we don't leave any valuables in plain sight in your vehicle, you don't want to make yourself or your family an easy target."
It is unknown at this time if the vehicle burglaries committed on McCindy Dr. and Hoben Ln. are related to these burglaries but the investigation is continuing.