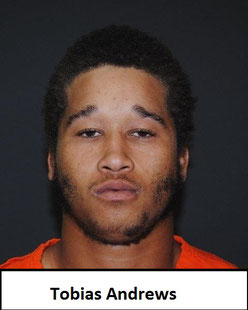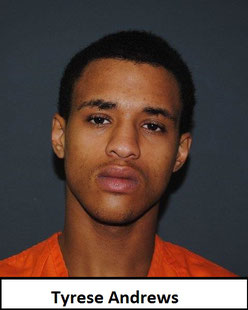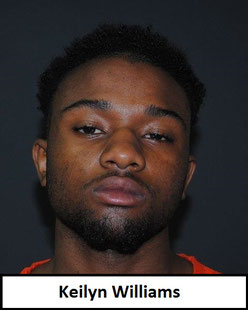 During the early morning hours on Wednesday December 14, in the area of McCindy Drive and Hoben Lane and again on Saturday, December 17, in the area of Crown Lane, Seth Lane, Grayson Lane, Delord Lane, Aspen Lane, and Alder Lane in south Lake Charles the Calcasieu Parish Sheriff's Office responded to numerous vehicle burglaries of unlocked vehicles.
During the investigation detectives reviewed video surveillance from homeowners and observed images of males walking around the residences. In some of the video footage recovered the men were holding what appeared to be handguns. After further investigation and after receiving numerous tips as to the identity of the suspects detectives were able to identify the men as Tobias Andrews, 22, Cameron, Tyrese Andrews, 17, 1018 17th Street, and Keilyn Williams, 18, 2429 Anita Drive, both of Lake Charles. 
CPSO Vehicle Crimes Investigative Unit (VCIU) detectives along with VICE, ACT-Team, and patrol were able to apprehend Tobias at a residence on Clearview Drive in Lake Charles. Tyrese and Keilyn were taken into custody at the 3400 block of Highway 14 in Lake Charles.
They were all arrested and booked into the Calcasieu Correction Center. Tobias and Tyrese are both being charged with 6 counts of theft; theft of a motor vehicle; 13 counts of simple burglary; and 6 counts of theft of a firearm. Williams is being charged with theft; theft of a motor vehicle; 5 counts of simple burglary; 3 counts of theft of a firearm. Their bonds are still pending.
Deputies were able to recover numerous stolen items including 2 shotguns, 1 rifle, tools, and a GMC pickup truck.
The investigation is continuing. Detectives are asking anyone with information or video surveillance to contact the VCIU at 431-8053.
CPSO Detective David Doucett is the lead investigator on these cases.