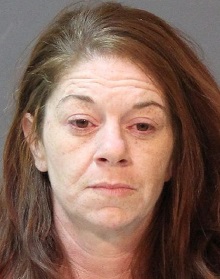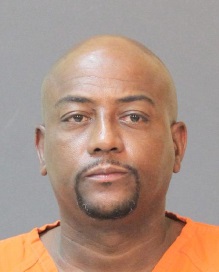 Lake Charles –
On December 2 at approximately 5:30 a.m. the Calcasieu Parish Sheriff's Office received a call from Jessica A. Bertrand, 38, 5518 Thelma Lane, Lake Charles, stating her 6 month old baby daughter was missing.
When Bertrand spoke with detectives she advised that on December 1, an acquaintance, Noah Celestine Jr., 46, 6708 Chickadee Circle, Iowa, was at her home. She stated they smoked methamphetamine together and then they went to the mall with her daughter. Bertrand said when they arrived at the mall she went inside while Celestine and her daughter stayed in the truck; but when she went back outside to meet him, he had left with her daughter. Bertrand stated she eventually called 911 because she did not know where her daughter was. When detectives asked Bertrand why she waited so long to call law enforcement, she did not have a reason.
Deputies attempted to locate Celestine, but were unsuccessful. While detectives were in the process of attempting to issue an alert for the missing baby, they received a call advising them that a baby had been dropped off at a local fire department and then transported to a local hospital. Detectives arrived at the hospital and identified the baby as the missing 6 month old girl. She was checked out by hospital staff and cleared of any injuries.
Deputies continued their attempts to locate Celestine and found him at a local motel where he was detained and transported to CPSO for questioning. Celestine told detectives after leaving the mall he drove around Lake Charles with the baby in his truck and later dropped her off to a friend, of whom he did not know the last name.
After further investigation Bertrand and Celestine were arrested and booked into the Calcasieu Correctional Center and charged with cruelty to a juvenile. Judge Lilynn Cutrer set both their bonds at $250,000. Judge Cutrer also ordered the 6 month old baby, as well as her two older siblings, be taken into state custody.
The investigation is continuing and more arrests are possible. Detectives are attempting to learn the whereabouts of the baby from the time Celestine dropped her off at a friend's house to the time she arrived at the fire department.
CPSO Detective Michael Primeaux is the lead investigator on this case.