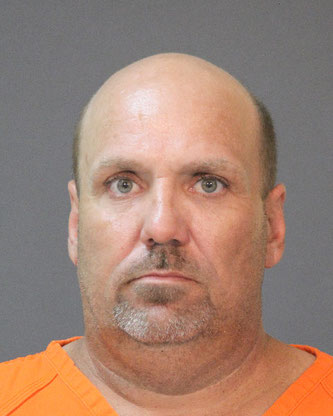 Lake Charles –
On September 19 the Calcasieu Parish Sheriff's Office received a complaint in reference to the theft of a utility trailer from a residence on Carl Lyons Road in Sulphur that occurred earlier the same day.  Deputies obtained video surveillance footage from the homeowner which showed a red Dodge extended cab pickup truck pulling into the driveway and then leave the residence with the trailer at approximately 1:00 p.m.
Today, September 20,  detectives received a tip that the man seen in the video was Scottie D. Bryan, 43, 4013 Carlyss Drive, Sulphur, and that the stolen trailer was seen at his residence.  After further investigation detectives arrived at Bryan's residence and located the trailer.  He was arrested and booked into the Calcasieu Correctional Center and charged with theft over $1,500.  His bond is still pending.
CPSO Detective Cory Myers is the lead investigator on this case.