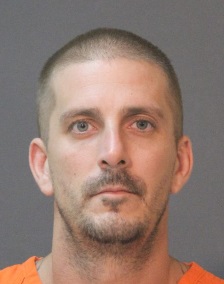 Lake Charles –
On June 20 the Calcasieu Parish Sheriff's Office Sex Offender Unit received information concerning convicted sex offender Michael O. Garrie, 36, 2913 Bennett Road, Vinton, having a social media page. According to Garrie's registration requirements he must register any social media profile with an appropriate law enforcement agency. Garrie is also required to post information pertaining to him being a sex offender on the profile. After further investigation detectives observed Garrie to have a social media account that has been active since November 2014 but had not been registered with the CPSO Sex Offender Unit. Detectives also learned Garrie did not have the required information on his social media profile regarding his sex offender information.
On June 28 Judge Ron Ware signed a warrant for Garrie's arrest in the amount of $4,000. On July 9 Garrie was arrested by the Cameron Parish Sheriff's Office on the active warrant and was transported to the Calcasieu Correctional Center and charged with registration of sex offenders and child predators; and notification of sex offenders and child predators.
Garrie was convicted of rape in Marietta, Ohio in 1999.
CPSO Detective Lisa Hardy is the lead investigator on this case.