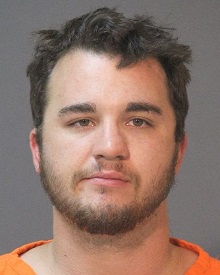 Lake Charles –
On July 2 at approximately 10:00 p.m. Calcasieu Parish Sheriff's Office deputies were dispatched to a home on Houston River Road in Sulphur in reference to a shooting. When deputies arrived they learned Michael A. Fontenot, Jr., 23, 2489 W. Houston River Road, Sulphur, had shot the victim in the leg and arm.
The investigation revealed Fontenot and the victim were involved in a verbal altercation earlier in the day. When the victim was leaving the property later that night Fontenot produced a shotgun and fired it four times towards the victim, hitting him twice – once in the leg and once in the arm. He also hit a pickup truck the victim was standing by where two other people were located inside.
The victim was treated and released at a local hospital.
Fontenot was arrested and booked into the Calcasieu Correctional Center and charged with 3 counts of attempted second degree murder; and aggravated criminal damage to property.
Judge Ron Ware set Fontenot's bond at $30,000.
CPSO Detective Jerod Abshire is the lead investigator on this case.