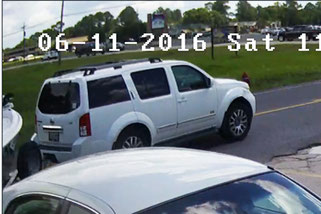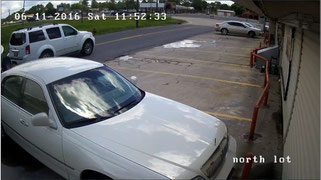 Lake Charles –
The Calcasieu Parish Sheriff's Office is investigating a hit and run that took place on Saturday, June 11 at approximately 11:50 a.m. at a local convenience store located at on Common Street in Lake Charles.
During the investigation, it was learned that the driver of a white Nissan Armada pulling a boat hit a car in the parking lot and drove off. The SUV then turned back into the parking lot of the store and got gas before leaving again.
The Nissan Armada has damage to the passenger's side front fender. The Nissan Armada also has a white sticker on the back window located on the bottom corner of the passenger's side.
The Calcasieu Parish Sheriff's Office is asking the public for assistance. If anyone recognizes the Nissan Armada in these photos or has any information about this incident, please call the lead investigator, Sgt. Jeremy Dansby at 491-3605.