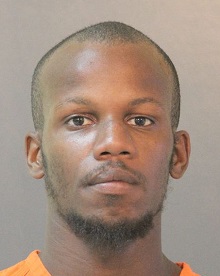 Lake Charles, LA –
During the early morning hours on May 3 the Calcasieu Parish Sheriff's Office responded to a call in reference to a kidnapping and sexual assault. The victim advised deputies earlier in night she was in the parking lot of a local casino when a man attacked her as she exited her vehicle. He forced her back into the front passenger seat of her vehicle and he got into the driver seat. The victim stated the suspect drove her around in her vehicle while sexually assaulting her. She also stated he drove her to various locations in Calcasieu Parish where he sexually assaulted her multiple times. She told deputies they stopped at a local convenience store on Highway 14 where he went into the store to make a purchase. When he returned to the car he told her to drive and drop him off near Medora Street in Lake Charles. The victim stated she dropped him off and then drove to her home and called 911.
After further investigation detectives learned Jovante C. Owens, 23, 1605 E. School Street, Lake Charles, was responsible for the kidnapping and rape. Surveillance video, as well as, interviews with several people lead to the identification of Owens. On May 6 Owens was arrested and booked into the Calcasieu Correctional Center. He is charged with first degree rape; and aggravated kidnapping. Judge Clayton Davis set his bond at $1 million.
CPSO Detective Michael Primeaux is the lead investigator on this case.