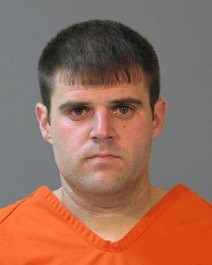 Lake Charles –
On April 11 the Calcasieu Parish Sheriff's Office began an investigation on Deputy Cody Onxley after receiving a complaint from a woman who said she was touched inappropriately by him.
The investigation revealed on April 9, Onxley, while on duty, called the victim and went to her house under false pretenses. Once inside the home, Onxley touched the victim in a sexually inappropriate manner.
Onxley was arrested and booked into the Calcasieu Correctional Center Monday, April 11. He was charged with sexual battery; misdemeanor sexual battery; and malfeasance in office.
Onxley bonded out of jail on April 11 after posting a $17,500 bond set by Judge Robert Wyatt.
Prior to being terminated by Sheriff Tony Mancuso yesterday, Onxley worked in the Patrol Division and had been with the department for approximately 4 years.
"I am not only sorry for the victim, I am angry and embarrassed for our profession. Our department has so many dedicated men and women who take their oath seriously and the actions of one deputy gives them all a black eye," says Sheriff Tony Mancuso. "No criminal activity will be tolerated in our department and our deputies will always be held accountable for their actions."
CPSO Lt. Michael Primeaux is the lead investigator on this case.