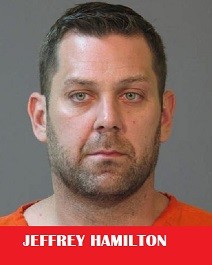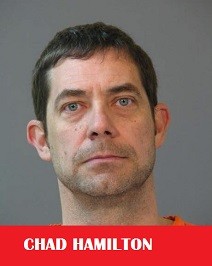 Lake Charles, LA –
On February 16, 2016, the Calcasieu Parish Sheriff's Office received a complaint from a local business in Sulphur involving two employees, Jeffrey G. Hamilton, 36, 1225 Garden Drive, and Chad E. Hamilton, 614 John Stine Road, both of Westlake stealing from the company.
During the investigation it was learned Jeffrey and Chad took materials that were paid for by the company for which they worked. The two men then shipped the materials out of the company's warehouse to another company using the name of a business Chad owned. Jeffrey and Chad would then send an invoice to the company they shipped the stolen materials to and receive a payment. Detectives also learned the two men would then submit fraudulent rebates for the stolen materials to the product manufacturers. The investigation revealed from January 2012 until February 2016 Jeffrey and Chad submitted and received money for 111 fraudulent rebate claims. It was also discovered that Jeffrey and Chad had submitted fraudulent expense reports and were reimbursed for the expenses. The total amount of fraud and theft was approximately $2,600,000.
On March 30 Judge Guy Bradberry signed two arrest warrants in the amount of $75,000 each for Jeffrey and Chad's arrest. On April 1 Jeffrey and Chad turned themselves in and were arrested and booked into the Calcasieu Correctional Center. They were both charged with theft over $25,000; and 111 counts of illegal transmission of monetary funds. Both men have bonded out.
CPSO Detective John Melton is the lead investigator on this case.