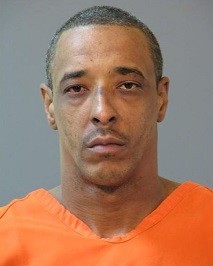 Lake Charles –
On November 15, 2015 at approximately 5:40 a.m. Calcasieu Parish Sheriff's Office deputies were dispatched to a convenience store on South Beglis Parkway in Sulphur in reference to an attempted armed robbery.
During the initial investigation detectives learned from video surveillance that a black male entered the store wearing a hooded sweat shirt and a checkered shirt around his face in an attempt to conceal his identity. The suspect had his right hand wrapped in a towel to portray himself as concealing a weapon while demanding money from the register. The clerk began to call 911 and the suspect fled the store. Detectives canvassed the area for evidence and located a checkered shirt that matched the one seen on the suspect from video surveillance.
During further investigation, detectives submitted the shirt to the Southwest Louisiana Crime Lab for processing. The SWLA Crime Lab extracted a DNA sample from the shirt and submitted the sample into Combined DNA Index System (CODIS). Detectives received notification that the DNA extracted from the shirt was a match to Shannon V. Williams, 39, 412 Bowmer Lane, Sulphur. On March 21 Judge Clayton Davis signed a warrant in the amount of $50,000 for Williams' arrest. Williams who was already incarcerated at the Calcasieu Correctional Center on unrelated charges, was charged with attempted 1st degree robbery.
CPSO Detective Beth McGee and Jerod Abshire are the lead investigators on this case.