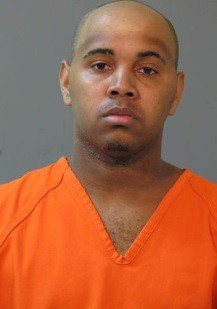 On February 20 Calcasieu Parish Sheriff's Office deputies responded to call at a local hospital in reference to a two month old baby boy with a possible skull fracture. Upon arrival deputies were informed that the baby would be airlifted to a hospital in Baton Rouge for further medical treatment. After the baby's examination, it was determined he had a fractured skull and multiple brain bleeds. The baby also suffered from retinal hemorrhaging to both eyes, as well as multiple old rib fractures that had begun to heal on their own.
When deputies spoke with the father, Harold J. Senegal, 22, 7114 Corbina Road, Lot 38, Lake Charles, at the hospital he told detectives approximately 2 weeks earlier a game controller fell on the baby's head. Senegal then told detectives that while he was holding the baby, he tripped on a piece of furniture and fell on top of him. Senegal also told detectives he remembered a time when the 2 month old had gas and he squeezed his son's midsection to try and relieve the gas.
Further investigation by detectives revealed that the injuries the baby sustained were not consistent with the statements Senegal gave detectives. On February 22 Senegal, who is currently out on bond pending trial for a 2014 2nd degree cruelty to a juvenile charge, was arrested and booked into the Calcasieu Correctional Center and charged with 3 counts of 2nd degree cruelty to a juvenile.
Judge Clayton Davis set his bond at $750,000.
The 2 month old baby currently remains in a Baton Rouge hospital in critical condition with life threatening injuries.
The investigation is continuing and there may be more arrests in this case. CPSO Detective Lt. Michael Primeaux is the lead investigator on this case.