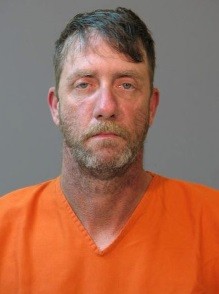 Lake Charles –
On February 8 at approximately 3:00 p.m., Calcasieu Parish Sheriff's Office deputies were dispatched to a home in Iowa in reference to theft of medication. Upon arrival, deputies spoke with the victim who advised she had installed a camera in her bedroom after she noticed her prescribed medications were missing from her residence. She told deputies when reviewing the video she witnessed a family member, William B. Marcantel, 45, 2524 Beauvoir Drive, Iowa, enter her bedroom and take medicine from a medicine bottle. She also stated the video footage shows Marcantel enter the room again a few minutes later and put several pills back in the bottle. The victim stated when she looked at the pills in the bottle, the capsules had been taken apart and the medication had been replaced with sugar. She told deputies she does not know how Marcantel entered her residence nor did she give him permission to enter.
When detectives questioned Marcantel he initially denied entering the victim's residence and taking any medication. After detectives showed Marcantel the video footage he told detectives he did enter the house and took some Tylenol. He told detectives he returned to the room later to put some of the Tylenol back in the bottle. Detectives were able to determine that Marcantel's statements did not match with what the investigation revealed.
Marcantel was arrested and booked into the Calcasieu Correctional Center and charged with simple burglary; and theft under $750.
Judge Guy Bradberry set his bond at $2,250.
CPSO Detective Roy Pesson is the lead investigator on this case.