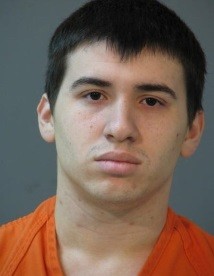 Lake Charles –
On October 24 Calcasieu Parish Sheriff's Office deputies were dispatched to a call in reference to a carnal knowledge of a juvenile. Upon arrival, deputies were advised that George Rodriguez-Torres, 21, 1607 Poplar Street, Sulphur, had sexual intercourse with a 14 year old girl. During the initial investigation the victim disclosed to detectives that she got in a fight with her mother and decided to run away. After leaving her home she met Torres outside of her trailer park and she went with him to his home, where they had sexual intercourse.
Detectives made numerous attempts to make contact with Torres but were unsuccessful. On February 4 detectives located Torres and when questioned by detectives he stated he met the victim outside by his house and he allowed her to come to his home to wait for a ride. Torres confirmed he had sexual intercourse with the girl but stated he did not know her age.
On February 4 Torres was arrested and booked into the Calcasieu Correctional Center and charged with felony carnal knowledge of a juvenile. He was released later the same day on a $10,000 bond set by Judge Sharon Wilson.
CPSO Detective Brittney Jones is the lead investigator on this case.