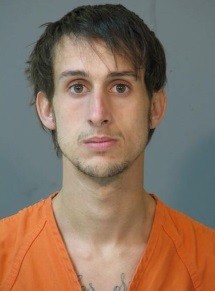 Lake Charles –
On January 29 at approximately 5:30 a.m., Calcasieu Parish Sheriff's Office deputies were dispatched to a home on Melba Street in Sulphur in reference to a burglary in progress. When deputies arrived they located a white Chevrolet pick-up truck backed up to a storage shed. The victims advised deputies they observed the suspect, later identified as Dustin Kelly, 22, 195 Welch Drive Hackberry, LA removing items from their shed and loading it in the truck. They also stated when they went outside and confronted Kelly he fled on foot in an unknown direction and left his truck at the scene. The victims as well as other witnesses were able to give a description of the suspect.
Later the same day Kelly reported his white Chevrolet pick-up stolen and requested deputies meet with him. When deputies arrived to meet with Kelly, they discovered he matched the description given to them by witnesses. Kelly was transported back to Melba Street, where he was positively identified as the suspect responsible for the burglary.
Kelly was arrested and booked into the Calcasieu Correctional Center and charged with simple burglary; and theft under $750. He was released the next day on a $2,500 bond set by Judge Sharon Wilson.
CPSO Detective Greg Jordan is the lead investigator on this case