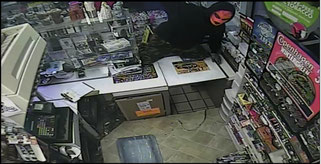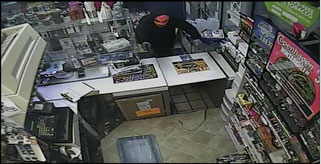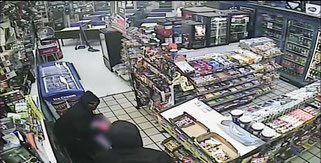 Lake Charles –
Calcasieu Parish Sheriff's detectives continue their investigation into the armed robbery that occurred at Chardele's Truck Stop during the early morning hours on Tuesday, January 12. During the initial investigation detectives learned the store clerk and a store patron were robbed by three masked men.
Detectives were able to make the attached still photos from the video surveillance footage obtained from the truck stop showing the three suspects enter the store with their faces covered. "I encourage citizens to take a close look at these photographs of the suspects and provide us with any information they may have. Even if it may seem insignificant to you, we are going to look into that information and it may be beneficial to the investigation," said Calcasieu Sheriff Tony Mancuso.
If anyone recognizes these men or has any information regarding this robbery, please call lead investigator CPSO Detective Lance Melendy at 491-3764 or Crimestoppers anonymously at 439-2222.