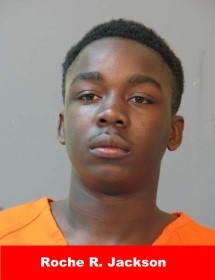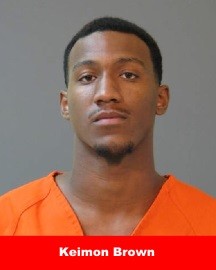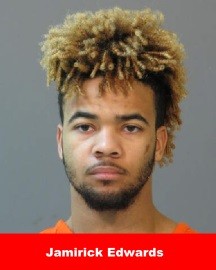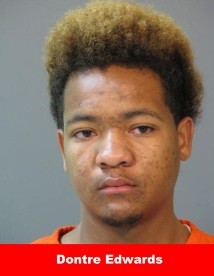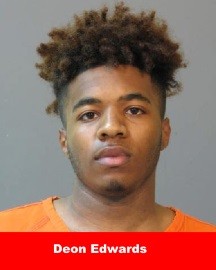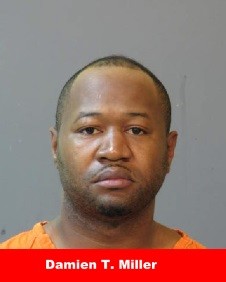 Lake Charles –
On January 3 at approximately 1:20 a.m. the Calcasieu Parish Sheriff's Office deputies were dispatched to a home on Goodman Street in reference to an armed robbery.
During the initial investigation detectives learned that 2 juveniles along with 2 adults, Roche Jackson, 18, 3431 Truman Street and Keimon Brown, 18, 3802 Louisiana Avenue, both of Lake Charles, drove to the home of Dontre Edwards, 18, 193 N. Goodman Road, Lake Charles to shoot dice. While at the home both the juveniles and Jackson were robbed by three masked gunmen, later identified as Jamirick Edwards, 17, 9210 Barn Stable Road, Deon Edwards, 17, 3621 Taylor Street, and Damien Miller, 36, 3621 Taylor Street, all of Lake Charles. The three men stole an undisclosed amount of cash, cell phones and a rifle and then fled on foot.
After further investigation detectives learned that Jackson, the adult who was initially one of the victims of the robbery, and Brown, the other adult that drove to the home with the juveniles, along with Dontre prearranged for the robbery to take place. It was also learned that Dontre enlisted the help of three family members, Jamirick, Deon and Miller, who arrived at the home and were the actual individuals that robbed the juveniles.
All the individuals involved in the planning and participation of the armed robbery were arrested and booked into the Calcasieu Correctional Center. Brown was charged with armed robbery with a firearm and was released on a $50,000 bond set by Judge Guy Bradberry. Jackson, Dontre Edwards, J. Edwards, Deon Edwards and Miller; all of whom are currently still incarcerated, were charged with armed robbery; and armed robbery with a firearm; Miller was also charged with possession of a firearm by a convicted felon. Judge Clayton Davis set Jackson's bond at $200,000; Judge Guy Bradberry set J. Edwards' bond at $300,000; all other bonds have not yet been set.
CPSO Detective Patrick Smith is the lead investigator on this case.