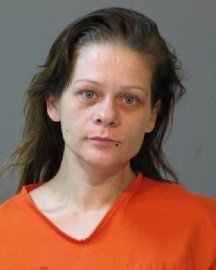 Lake Charles –
On January 10 at approximately 6:45 p.m., a Calcasieu Parish Sheriff's Office deputy conducted a traffic stop on a car near the intersection of Highway 14 and Aquarius Street in Lake Charles for a traffic violation.
When the deputy spoke with the driver, Malena R. Cain, 30, 2014 Brenda Street, Lake Charles, he detected an odor of alcohol emitting from her breath. Cain told the deputy she drank alcoholic beverages prior to driving. Deputies also learned that Cain's driver's license was suspended for a prior DWI 2nd arrest.
After Cain performed poorly on a standard field sobriety test, she submitted to a breath intoxilyzer test which revealed she was over the legal limit. Cain was arrested and booked into the Calcasieu Correctional Center charged with DWI 3rd; driving under suspension for prior offenses; and no headlamps. She was released on January 11 on a $30,500 bond set by Judge Guy Bradberry.
CPSO Deputy Sr. Cpl. Landry Willis was the arresting deputy on this case.