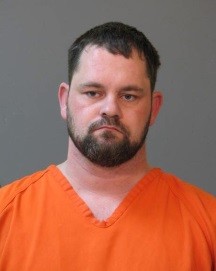 Lake Charles –
On January 7 at approximately 12:40 p.m., Calcasieu Parish Sheriff's Office deputies were dispatched to a home in Iowa in reference to suspicious person.
When deputies arrived they learned that the subject, later identified as Dameon R. Fuselier, 32, 5834 Sohio Road, Iowa, attempted to pull over a female off-duty deputy with his truck that was equipped with blinking LED lights. Fuselier followed the deputy into a private driveway while continuing to use the blinking lights. Once the deputy exited her vehicle Fuselier repeatedly asked questions about her driving. The deputy was able to obtain a license plate number on Fuselier's truck before he drove away.
Later the same day deputies made contact with Fuselier and he was arrested and booked into the Calcasieu Correctional Center and charged with trespassing; and false personation of a peace officer. Judge Guy Bradberry ordered Fuselier held without bond.
Investigators have information to believe Fuselier may have previously stopped or attempted to stop other vehicles within Calcasieu Parish while driving a 2006 green GMC pickup truck. If you have been involved in a similar incident please call the lead investigator, Detective Charles Trosclair at 491-3730.