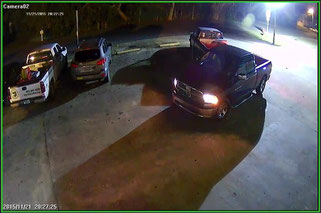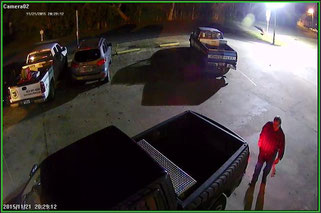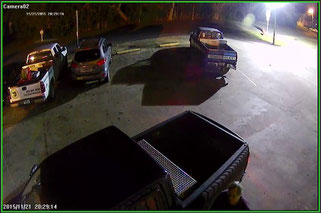 Lake Charles –
The Calcasieu Parish Sheriff's Office is investigating a hit and run that took place on Saturday, November 21 at approximately 8:30 p.m. at Family Auto located at 6435 Common Street in Lake Charles.
During the investigation, deputies viewed video surveillance footage that showed a dark colored Dodge Ram pull into the parking lot and strike another parked vehicle. The footage also shows the driver of the Dodge Ram get out of his truck and look at the damage to the rear passenger side of his truck, as well as the damage to the victim's vehicle, then get in his truck and leave.
The subject is described as an older white male that walks with a limp. The subject also has what appears to be a cigar in his mouth. The subject's vehicle has a handicap tag hanging from the rear view mirror and a silver tool box in the bed of the truck.
The Calcasieu Parish Sheriff's Office is asking the public for assistance. If anyone recognizes the man or the Dodge Ram truck in these photos or has any information about this incident please call the lead investigator, Deputy Sr. Cpl. Ty Istre at 494-4561 or 491-3605.