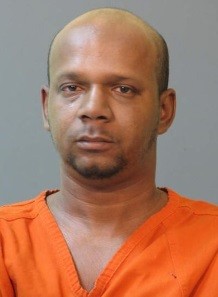 Lake Charles –
On December 22, at approximately 6:20 p.m., a Calcasieu Parish Sheriff's Office deputy was dispatched to I-210 east bound near mile marker 6 to assist a vehicle with a blown tire that was causing a traffic jam.
When the deputy spoke with the driver, Henry P. Parker, 37, 212 Libby Street, Lake Charles, he detected an odor of alcohol emitting from his breath as well as slurred speech and unsteady balance.
Parker was transported to the Calcasieu Parish Sheriff's Office, where he performed poorly on a standard field sobriety test. Parker then submitted to a breath intoxilyzer test, which revealed he was over the legal limit. Parker, who has two prior DWI arrests from 2015, was arrested and booked into the Calcasieu Correctional Center and charged with DWI 3rd; driving under suspension for prior DWI; and obstruction of public passage. Judge Clayton Davis set his bond at $8,500.
CPSO Deputy Cpl. Brandon Jean was the arresting deputy on this case.