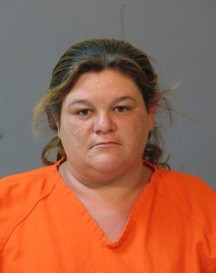 Lake Charles –
On October 1, the Calcasieu Parish Sheriff's Office responded to walk-in complaint at the Sheriff's Office at 5400 E. Broad Street in Lake Charles regarding Amber R. Frederick, 31, Vinton, who is a registered sex offender, having inappropriate sexual contact with a 13 year old boy. The victim told detectives the incident happened sometime between January and May of this year. The victim also told detectives that Frederick told him if he told anyone he would get in trouble.
After further investigation Frederick was arrested on December 15 and booked into the Calcasieu Correctional Center and charged with oral sexual battery.
Judge Michael Canaday set her bond at $175,000.
Fredrick was convicted of indecent behavior with a juvenile in 2004.
CPSO Detective Dennis Pippin is the lead investigator on this case.