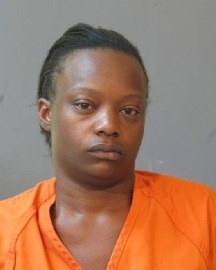 Lake Charles–
On December 1 the Calcasieu Parish Sheriff's Office received a complaint regarding Keyonte Vanburen, 29, 300 Dobbertine Road, Lot # 42, Lake Charles, hitting a 9 year old girl, who was a neighbor, with a belt numerous times leaving visible marks on her arms and stomach. The mother of the victim told detectives she has never given Vanburen permission to whip the girl.
When questioned by detectives Vanburen admitted to hitting the victim without the mother's permission. Vanburen would not give detectives a reason as to why she hit the child. Vanburen was arrested and booked into the Calcasieu Correctional Center and charged with cruelty to a juvenile. She was released the next day on a $15,000 bond set by Judge Sharon Wilson.
CPSO Detective Michael Primeaux is the lead investigator on this case.