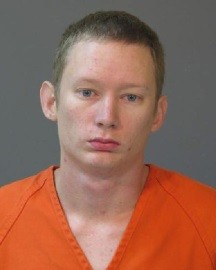 Lake Charles–
On November 11 the Calcasieu Parish Sheriff's Office received a complaint regarding Jared M. Reina, 27, 3414 Jowers Road, Vinton, having inappropriate sexual contact with a 6 year old autistic child, who was a family friend, sometime between August 1 and November 10. The victim told detectives that Reina exposed himself and showed him pornographic videos on his cell phone. Detectives also learned that Reina sent a message to a friend stating that he hit and forced the victim to perform oral sex on him in addition to forcing the victim to participate in other sexual acts.
When questioned by detectives Reina said he had been alone with the victim and had urges to touch him inappropriately. Reina confirmed to detectives that he sent the messages to a friend, but denied that he actually exposed himself or that he had inappropriate sexual contact with the victim. Reina also denied showing the victim pornographic videos.
After further investigation Reina was arrested on December 2 and booked into the Calcasieu Correctional Center and charged with indecent behavior with a juvenile. He was released later the same day on a $50,000 bond set by Judge Sharon Wilson.
CPSO Detective Cinnamon Salvador is the lead investigator on this case.