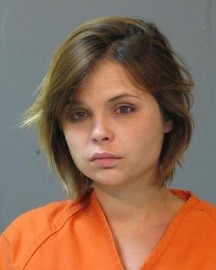 Lake Charles –

On November 16, at approximately 9:50 p.m., a Calcasieu Parish Sheriff's Office deputy conducted a traffic stop on a car near the intersection of W. McNeese Street and Lake Street for a traffic violation.
When the deputy spoke with the driver, Kourtnee J. Bourque,27, 4511 Young Lane, Lake Charles, he detected an odor of alcohol emitting from her breath as well as slurred speech and unsteady balance. The deputy also observed an interlock device located on the passenger seat. When the deputy questioned Bourque she told the deputy she drank alcoholic beverages earlier in the day prior to driving. Bourque told the deputy she is required to have an interlock device to drive her vehicle due to a previous DWI, but her friend had removed the device for her so she can drive.
After Bourque performed poorly on a standard field sobriety test, she was arrested and transferred to the Calcasieu Parish Sheriff's Office, where a breath intoxilyzer test revealed she was over the legal limit. Bourque, who has two prior DWI arrests, was booked into the Calcasieu Correctional Center charged with DWI 3rd; two brake lights required; and improper lane use. She was released on November 19 on a $26,000 bond set by Judge David Ritchie. Bourque's special conditions of bond are that she must have ignition interlock device on any vehicle she drives and she cannot commit any other crimes.
CPSO Deputy Sr. Cpl. Jerod Abshire was the arresting deputy on this case.