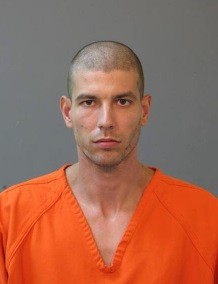 Lake Charles–
On September 28, the Calcasieu Parish Sheriff's Office Sex Offender Unit received information that Isaac S. Gary, Jr., 29, 414 S. Philbrick Street, Iowa, had possibly moved without notifying the proper authorities within three (3) days as required by law for all registered sex offenders, making him in violation of his sex offender registration requirements.
On October 27, Gary was arrested in Iberia Parish on a parole violation and was transported to the Calcasieu Correctional Center on November 2. After further investigation detectives learned that Gary was found to be living in Abbeville for approximately 3 weeks prior to his arrest; and prior to that he had been living in New Iberia. On November 13 Judge Robert Wyatt signed an arrest warrant charging Gary with failure to register as a sex offender. His bond it set at $10,000.
Gary was convicted of indecent behavior with juveniles in Acadia Parish in 2008.
CPSO Detective Lisa Hardy is the lead investigator on this case.