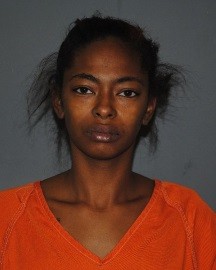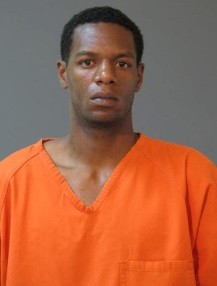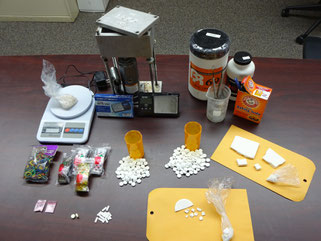 Lake Charles, LA –
On November 18, detectives with the Combined Anti-Drug Task Force (C.A.T. Team) along with the Calcasieu Parish Sheriff's Office ACT Team executed a search warrant at the home of Quentin Frank, 32 and Britany Fontenot, 26, both of 1312 N. Grace Street, Lake Charles, after an investigation revealed possible incidents of drug activity at the home. Upon execution of the warrant detectives located Frank and Fontenot at the home along with three small children.
During the search of the home, detectives located approximately 2.5 ounces of powder cocaine, 3.5 grams of crack cocaine, 1 ounce of methamphetamine, 17 Xanax pills, 2 Oxycodone pills, and 196 Soma Pills. The total estimated street value of the illegal narcotics seized from the home is over $8,000.
Frank and Fontenot were arrested and booked into the Calcasieu Correctional Center and charged with manufacturing of CDS II; possession of CDS II 28 – 200 grams; 4 counts of possession of CDS II with intent; possession of drug paraphernalia; and cruelty to a juvenile.
Judge David Ritchie has set both Frank and Fontenot's bonds at $147,500 each.