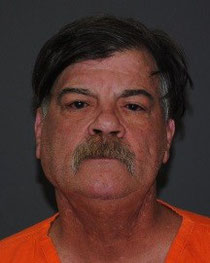 Lake Charles –

On November 6 at approximately 8:15 p.m., Calcasieu Parish Sheriff's Office deputies responded to two calls from concerned citizens in reference to a possible intoxicated man attempting to drive. Deputies were informed by one of the complainants that the man, later identified as William K. Langley, 62, 2005 Lake Street, Lake Charles, was parked on a curb in the parking lot of a local restaurant and was attempting to drive off.
When deputies arrived they located Langley sitting in the driver seat of his vehicle. Langley told deputies he had been drinking alcoholic beverages before driving his vehicle to the restaurant. While deputies were speaking with Langley they detected an odor of alcohol emitting from his breath as well as slurred speech and unsteady balance. Deputies also located a cup that contained an alcoholic beverage and an open bottle of vodka in the car. Langley refused to submit to standard field sobriety testing. He was transported to the Calcasieu Parish Sheriff's Office for breath intoxilyzer test; which he also refused.
Langley, who has 3 prior DWI arrests in the last ten years, was charged with DWI 4th; open container; and operating a vehicle with a suspended driver license for prior offenses. He was arrested and booked into the Calcasieu Correctional Center.
Judge Clayton Davis set Langley 's bond at $23,000 with special conditions of bond being he cannot operate a vehicle without ignition interlock device and he must wear an alcohol detecting ankle bracelet at all times.
CPSO Cpl. Freddy Galicia is the arresting deputy on this case.