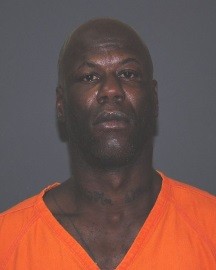 Lake Charles–
On November 3, the Calcasieu Parish Sheriff's Office Sex Offender Unit arrested convicted sex offender Terrance R. Washington, 45, 505 ½ Lebato Street, Lake Charles, after an investigation revealed Washington had been driving a vehicle that was not registered with law enforcement, making him in violation of his sex offender registration requirements. Washington, who was previously convicted in 2011 for failure to register as a sex offender, was booked into the Calcasieu Correctional Center and charged with failure to register as a sex offender 2nd offense.
Judge Clayton Davis set his bond at $2,500.
Terrance was convicted of forcible rape in 1990 in Jefferson Parish.
CPSO Detective Allison Toups is the lead investigator on this case.