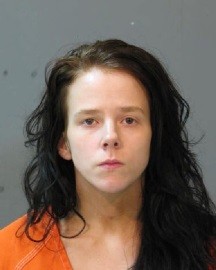 Lake Charles –

On October 15, around 5:15 p.m., Calcasieu Parish Sheriff's Office deputies responded to a call in reference to a 3 year old boy sitting with his blanket in the middle of the roadway at Roberts Way and Eugene Lane in Lake Charles.
Upon arrival, deputies located the child approximately 150 yards away from his home. Deputies were able to locate Halie R. Prejean, 22, Lake Charles, who is the mother of the child, outside attempting to locate her son. Prejean told deputies when she realized her son was missing she left her 3 month old daughter inside the residence unattended to go search for her son.
Prejean was arrested and booked into the Calcasieu Correctional Center, charged with 2 counts of child desertion. Judge Guy Bradberry set her bond at $10,000.
CPSO Detective Dennis Pippen is the lead investigator on this case.