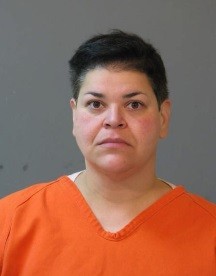 Lake Charles–
In August 2014 the Calcasieu Parish Sheriff's Office received a complaint in reference to Jennifer Kober, 42, Santa Monica, CA, charging $900 on the victim's debit card. After further investigation it was learned that Kober made the charges on a family member's debit card after she told Kober she did not have permission to do so. The victim later decided not to pursue charges.
In March 2015 CPSO received a complaint regarding Kober using another family member's name to obtain utility services in 2013. The victim had just discovered that Kober used her name to obtain the utility services for her residence in California.
After learning of the incident of identity theft, the family member who was victim of the unauthorized use of an access card case in August 2014 contacted detectives and advised she wished to pursue charges for that incident.
In August 2015 warrants were issued for Kober's arrest. On October 13th Kober turned herself into the CPSO Warrants Division and was arrested and booked into the Calcasieu Correctional Center and charged with unauthorized use of an access card; and identity theft. She was released on a $7,500 bond set by Judge David Ritchie.
CPSO Detective Eddie Curol is the lead investigator in this case.