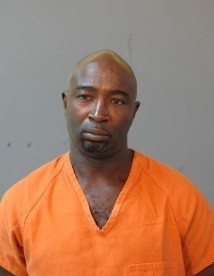 Lake Charles–
The Calcasieu Parish Sheriff's Office Sex Offender Unit arrested convicted registered sex offender Darrie W. Scott, 48, 209 Catalina Street, Lake Charles after it was learned he had been working without notifying the proper authorities of his employment information within three (3) days, as required by law for all registered sex offenders.
On September 9 deputies with the Sex Offender Unit received information regarding Scott working at a local tire business in Lake Charles although his registration stated he was unemployed. When deputies checked with the local tire business they stated they had not heard of Scott. On September 17 Scott completed his quarterly sex offender registration and signed a form stating his information was current and correct, which still showed he was unemployed. On October 5, deputies with the CPSO Crime Deterrent Unit were completing a sex offender check and located Scott working at the tire business. Scott told deputies that he had been working at the business for approximately two months.
Scott, who was convicted of 5 counts of aggravated rape in 1993 in Orleans Parish, was arrested and booked into the Calcasieu Correctional Center and charged with failure to register and notify as a sex offender or child predator.
Judge David Ritchie set his bond at $50,000.
CPSO Sgt. Lisa Hardy and Cpl. Ty Istre were the arresting deputies on this case.