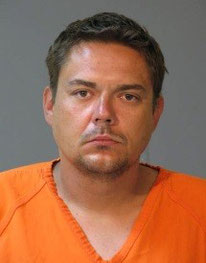 Lake Charles –

On September 20 at approximately 11:00 a.m., Calcasieu Parish Sheriff's Office deputies were dispatched to a home on University Drive in Lake Charles regarding a burglary in progress.
Upon arrival, deputies were advised Joshua P. Duplechin, 37, 2321 Greenbriar Road, Lake Charles, ex-acquaintance of the victim, forced his way in the home by breaking the bedroom window. Once inside, Duplechin threatened the victim and raped her. The victim was able to contact a friend who then contacted law enforcement. When deputies arrived at the home they located Duplechin still inside.
Duplechin was arrested and booked into the Calcasieu Correctional Center and charged with home invasion; and 2nd degree rape. Judge Clayton Davis set his bond at $250,000.
CPSO Deputy Garrett Laborde was the arresting deputy in the case. CPSO Detective Dennis Pippin is the lead investigator on this case.