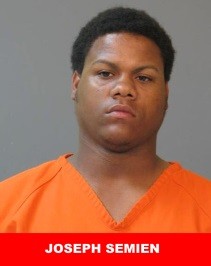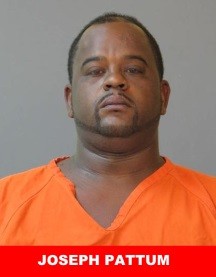 Lake Charles –
On September 20 at approximately 2:05 p.m., while Calcasieu Parish Sheriff's Office deputies were conducting extra periodic patrols at a local business on Gulf Highway in Lake Charles due to a previous complaint of trespassers, they observed two men, later identified as Joseph C. Semien, 22, 3788 E. Burton St., Sulphur, and Joseph E. Pattum, 39, 1009 Eddy St., Vinton, attempting to back up a truck to a camper trailer that was located behind the business.
Deputies were able to detain Semien; but Pattum fled on foot. While deputies were searching for Pattum, they received a call advising there was a man, matching Pattum's description, attempting to take a bicycle from a nearby home. Deputies set up a perimeter and found Pattum hiding in the area of East Tank Farm Road and Clara Drive.
During further investigation deputies located a generator and a fifth wheel hitch that was taken from the business, in the bed of Semien's truck. Semien told deputies that Pattum was able to push  the unlocked storage unit garage doors open and remove the generator from inside. It was also learned that Pattum pulled wires from the rear camera system during the burglary.
Semien and Pattum were arrested and booked into the Calcasieu Correctional Center and were both charged with criminal trespass; simple burglary; theft $750 - $5,000; and attempted theft over $25,000. Pattum was also charged with resisting an officer by flight. Judge Clayton Davis set Semien's bond at $15,000 and Pattum's at $20,000.
CPSO Deputies Sr. Cpl. Joshua Bazinet and James Smith are the arresting deputies on this case.