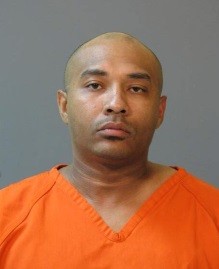 Lake Charles –

On September 6 the Calcasieu Parish Sheriff's Office detectives responded to call at a local hospital in reference to cruelty to a juvenile. Upon arrival detectives observed significant black and purple bruises on the 6 year old girl's buttocks, thighs, hamstrings and a small bruise on her forehead. The child told detectives that on September 3, a family member, Brandon P. Carrier, 32, Lake Charles, whipped her with a belt after she had a minor disciplinary issue at school.
During the investigation Carrier admitted that he whipped the child, but stated it was only on her hand and he left no bruises.
After further investigation Carrier was booked into the Calcasieu Correctional Center and charged with cruelty to a juvenile. He was released on $5,000 bond set by Judge Robert Wyatt.
CPSO Detective Cinnamon Salvador is the lead investigator on this case.
The Department of Child and Family Services placed the child in the custody of another family member.