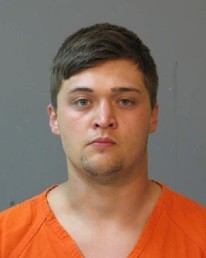 Lake Charles –

On August 27 the Calcasieu Parish Sheriff's Office responded to a call in reference to a homicide near the Calcasieu/Beauregard line off of Old River Road in Starks. Jody L. Barlow, 33, of Starks, was found dead as a result of multiple gunshot wounds.
The investigation revealed Barlow's truck, Polaris utility vehicle and trailer were missing. The truck contained several firearms and an iPad. Personal items were also taken from Barlow.
Surveillance footage obtained by detectives, as well as witness statements, placed Zachary A. Bench, 21, Vinton, with Barlow at a convenience store late Tuesday evening on August 25. Bench was identified as the sole occupant of the Polaris utility vehicle that belonged to Barlow at around 7:00 a.m., Wednesday, August 26 close to where Barlow's body was discovered. The witness told detectives Bench asked for directions because he was lost.
During the evening hours of Saturday, August 29, Barlow's truck, utility vehicle and trailer were located in a wooded area near the 2000 block of Green Moore Rd. in Starks, completely burned. According to a witness, there was a large amount of black smoke and the smell of burning rubber at approximately 9:30 a.m. Wednesday, August 26, approximately 2 hours after Bench was observed on Barlow's utility vehicle.
Bench was arrested this morning by the Calcasieu Parish Sheriff's Office and booked into the Calcasieu Correctional Center and charged with second degree murder; armed robbery; and obstruction of justice.
Judge David Ritchie set Bench's bond at $1,850,000.
CPSO Detective Sgts. Brent Young, Lance Melendy and Patrick Smith are the lead investigators on this case.