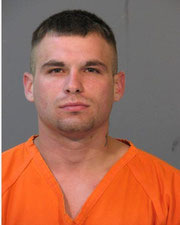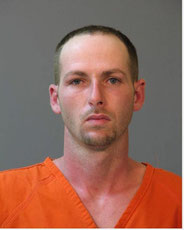 Lake Charles –

Around midnight on Friday, August 21, Calcasieu Parish Sheriff's Office Cpl. Austin Peloquin was performing business checks at the corner of Theriot Rd. and Highway 171 in Moss Bluff when he noticed a suspicious truck circling the parking lot of a drug store on that corner. Peloquin pulled out to check the truck when he observed a man running out of the convenience store on another corner of that intersection with a mask over his face. The man, later identified as Jeremy M. Hebert, 26, Moss Bluff, jumped into the suspicious truck and attempted to flee the scene. Peloquin stopped the truck, driven by Steven B. Floyd, 29, Moss Bluff, and learned an armed robbery had just occurred at the convenience store.
The investigation revealed Hebert entered the store with a power tool concealed in a cloth, which led the victims to believe he was carrying a firearm. He demanded money from the clerk and ran from the store with an undisclosed amount of money. It was also learned Floyd agreed to provide transportation to and from the store for Hebert, and also provided the weapon used in the robbery.
Hebert and Floyd were arrested and booked into the Calcasieu Correctional Center and charged with first degree robbery. Their bonds are pending.
Hebert is currently on parole for simple burglary. Floyd has a warrant out of Texas for contempt of court.
CPSO Detectives Casey Lafargue and Beth McGee are the lead investigators on this case.