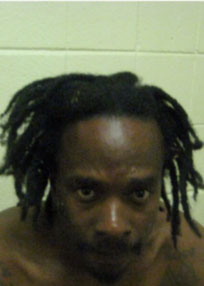 Lake Charles –

The Calcasieu Parish Sheriff's Office, the FBI and DHS Homeland Security Investigations who have been processing a crime scene on a section of land on the east side under the I-10 bridge have ceased the operation. Although the agencies were unsuccessful in finding a body, the investigation by Calcasieu Parish Sheriff's Office, which started out as a rape in Calcasieu Parish, led investigators across jurisdictional lines which led to the FBI and HSI being involved in the case.
Between the dates of March 5-22, 2014, Gammion L. McCloud, 35, Phoenix, AZ, while staying at a local motel, continually raped, beat, and burned with cigarettes his domestic partner. On one occasion, while he raped her, he held a gun to her head while an underage child was crying in the same bed.
A CPSO warrant was issued for his arrest on July 8, 2015 charging him with 1 ct. of aggravated rape; 1 ct. aggravated incest; and 2 cts. 2nd degree battery. Judge Guy Bradberry set his bond at $1.25 million. A new LA law has changed the crime of incest to crime against nature, but McCloud was charged under the old law because the aggravated incest he is charged with happened prior to the new law becoming effective.
Wednesday, August 12 McCloud was arrested by the Springfield Police Department in Springfield, OR on unrelated charges. He will be extradited back to Calcasieu Parish.