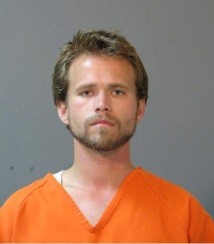 Lake Charles, LA –

On June 6 the Calcasieu Parish Sheriff's Office received a call in reference to Brandon Szcepaniak, 27, Lake Charles, having video recordings of a woman and him having sexual intercourse. The investigation revealed Szczepaniak had used his cell phone to take the recordings without the victim's knowledge on separate occasions from December 14, 2014 to May 24, 2015.
On July 27 Judge Michael Canaday signed a $400,000 warrant for the arrest of Szczepaniak. Later the same day he was arrested and booked into the Calcasieu Correctional Center and charged with 10 counts of video voyeurism.
The investigation is ongoing and more charges may be possible.
CPSO Detective Tomas Juarez is the lead investigator on this case.