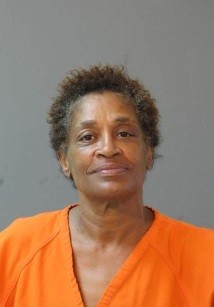 Lake Charles –

On July 21, at approximately 6:20 p.m., a Calcasieu Parish Sheriff's deputy conducted a stop on a vehicle that was driving erratically on I-210 westbound near mile marker 11.
When the vehicle came to a stop the deputy observed the driver of the vehicle, Olivia Patterson, 57, Florida, jump from the driver's seat to the rear passenger's seat. When the deputy approached the vehicle and spoke with Patterson he detected an odor of alcohol emitting from her breath along with unsteady balance. Patterson, who was irate, told the deputy she was not driving the vehicle and refused to cooperate.
After refusing to submit to a standard field sobriety test, Patterson was arrested and transferred to the Calcasieu Parish Sheriff's Office, where she also refused to submit to a breath intoxilyzer test.
Patterson, who has three prior DWI arrests, was booked into the Calcasieu Correctional Center and charged with DWI 4th; and reckless operation. Judge Sharon Wilson set her bond at $21,000 with the special conditions of bond being Patterson cannot operate a vehicle without a valid driver's license or ignition interlock device.
CPSO Deputy Hollan Dyer was the arresting deputy on this case.