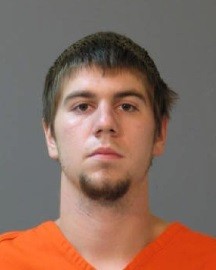 Lake Charles –

During the late night hours on July 3, the Calcasieu Parish Sheriff's Office responded to a call regarding a shooting near the intersection of Hwy 12 and Hwy 109 in Starks. The investigation revealed Jessy L. Binegar, 22, 1403 Fancher St., Vinton, shot the victim following a disturbance. The investigation revealed the victim was shot following a disturbance as a result of fireworks being thrown at him from a moving vehicle where Binegar was an occupant. A short vehicle pursuit occurred where Binegar encountered the victim, shooting him.
Binegar was arrested and booked into the Calcasieu Correctional Center and charged with aggravated 2nd degree battery. Judge Robert Wyatt set his bond at $7,500.
The victim was transported to a local hospital with non-life threatening injuries.
CPSO Detective Brent Young is the lead investigator on this case.