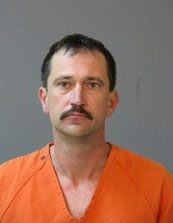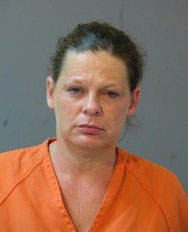 Lake Charles –

The Calcasieu Parish Sheriff's Office responded to a burglary in progress of a home in Vinton around 6:00 a.m., Thursday, July 2. When deputies arrived at the home, Jonathan C. Ulmer, 38, and Calethea Ulmer, 45, both of 1819 ½ Hampton St., Vinton, ran from the home. After a short pursuit, deputies were able to apprehend the two who confirmed they were in the process of loading a safe and numerous items from the house through a window from which they had removed the pane. They also confirmed they had stolen items from this house the previous night.
The homeowner was not at home either time the home was
burglarized.
Both Ulmer's were booked into the Calcasieu Correctional Center. They were both charged with burglary and theft; criminal damage to property; and resisting by flight.
C. Ulmer was additionally charged with possession of burglary tools; and possession of a legend drug.
Judge Robert Wyatt set J. Ulmer's bond at $25,000 and C. Ulmer's bond at $30,000.
CPSO Sgt. Ross Vartuli is the lead investigator on this case. He searched the Ulmer's residence and was able to recover and return some of the stolen property to the owner.