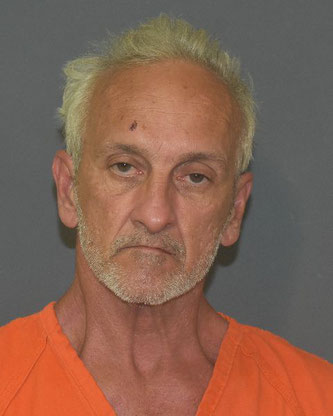 Lake Charles –
On February 15 at approximately 6:30 p.m., a Calcasieu Parish Sheriff's Office deputy made a traffic stop on a SUV near the intersection of N. Huntington Street and E. Lincoln Street in Sulphur.
When the deputy made contact with the driver, registered sex offender Harold K. Ramuar, 56, 909 Tana Street, Sulphur, and asked for his driver's license, the deputy was advised his driver's license was suspended.  The deputy also learned the SUV Ramuar was driving had not been registered with law enforcement, making him in violation of his sex offender registration requirements.  During a search of the SUV the deputy located several empty beer cans along with an open beer can, cold to the touch, inside the SUV.  Ramuar was later found to be in possession of suspected methamphetamine and drug paraphernalia.      
Ramuar was arrested and booked into the Calcasieu Correctional Center and charged with failure to register as a sex offender 2nd offense; special restrictions on lamps; operating a vehicle under suspension for prior offenses; open alcoholic beverages in a motor vehicle; possession of drug paraphernalia; and possession of CDS II.  Judge Sharon Wilson set his bond at $19,250.  
Ramuar was convicted of contributing to the delinquency of a juvenile by performing sexually immoral acts in 2004 in Calcasieu Parish.  He was also convicted of failure to register as a sex offender in 2015 in Calcasieu Parish. 
CPSO Sgt. Elliott Phillips was the arresting deputy on this case.