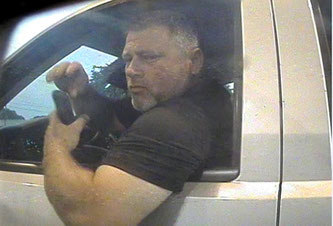 Lake Charles, LA –
On June 20 Calcasieu Parish Sheriff's Office detectives received a complaint in reference to money being fraudulently withdrawn out of the victim's bank account. 
Upon further investigation detectives learned on June 1 the victim left his debit card at a gas station in Lake Charles.  It was learned an unknown man took the debit card and made a fraudulent withdraw of approximately $400.  Detectives were able to obtain surveillance photos of the suspect and the Calcasieu Parish Sheriff's Office is asking the public for assistance in identifying the man seen in the photograph.  Anyone with information regarding identity of the suspect is asked to call
CPSO lead Detective Edward Curol at 491-3725.