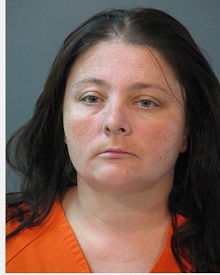 Lake Charles, LA –
On October 7, 2015 the Calcasieu Parish Sheriff's Office received a complaint from a local business owner regarding former employee, Betty S. Delcambre, 27, 109 Boudreaux Ln., Lake Charles, stealing from the company. The investigation revealed Delcambre was selling jobs on the side and using the company materials to perform these jobs and not turning the money customers paid for the jobs over to the business. It was discovered she had stolen over $31,000 from the company between February – June 2011.
On April 22 Delcambre was arrested and booked into the Calcasieu Correctional Center. She was charged with theft $1500 or more. Judge Michael Canaday set her bond at $20,000.
CPSO Detective John Melton is the lead investigator on this case.